We missed a day because of Wetware Error, but we're back with the seventh day of our Week of Fuzziness, steadfast in our determination to #makeAmericaFluffyAgain.
Andrea Dale sent in a picture of Grimoire: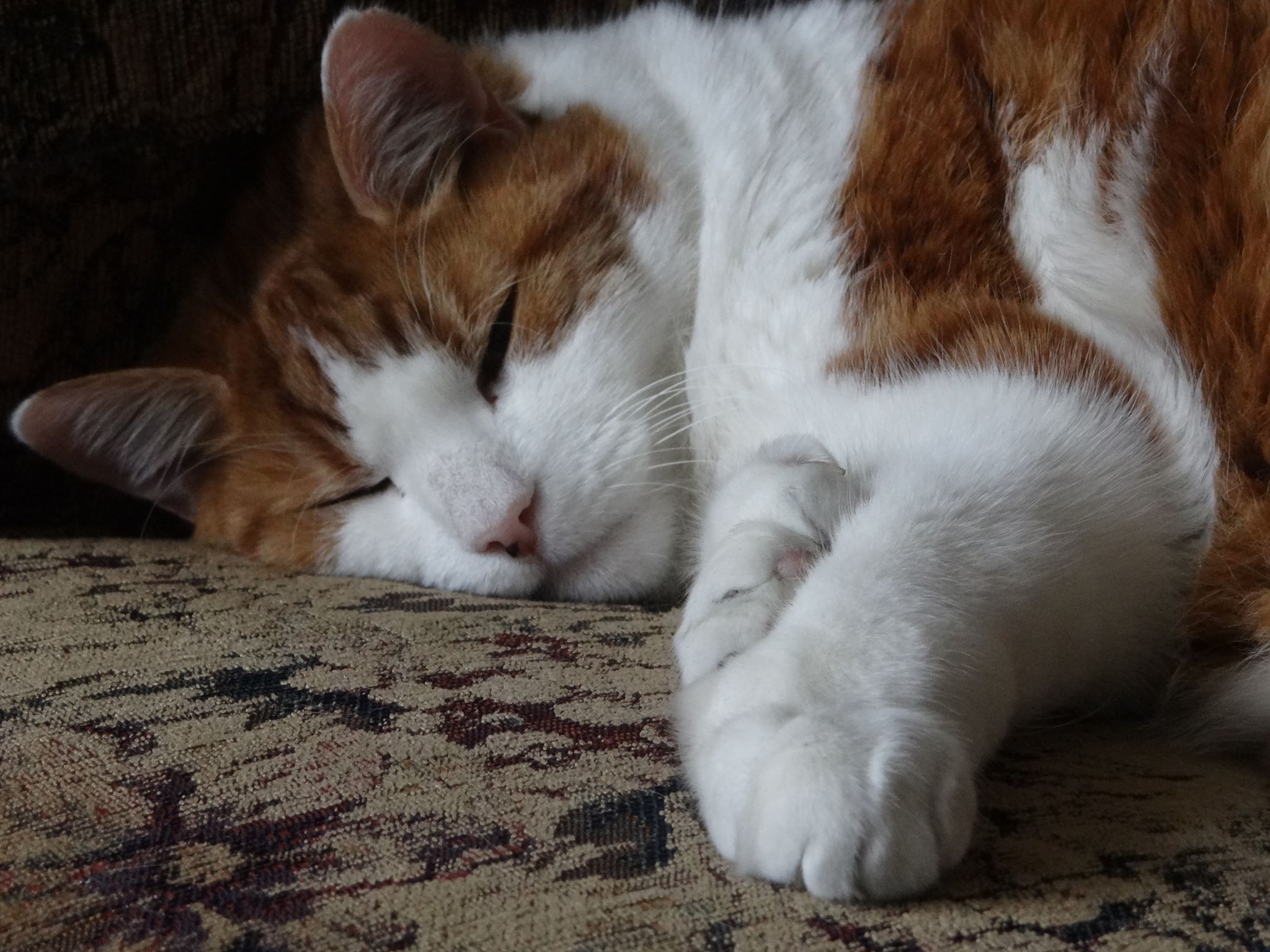 Julie Cox, author of Capricious, sent a bunch of great pics. I think my favorite may be her mastiff puppy Artemis:
---
Alex Picchetti, contributor to Whispers in Darkness, sent a picture of Mia.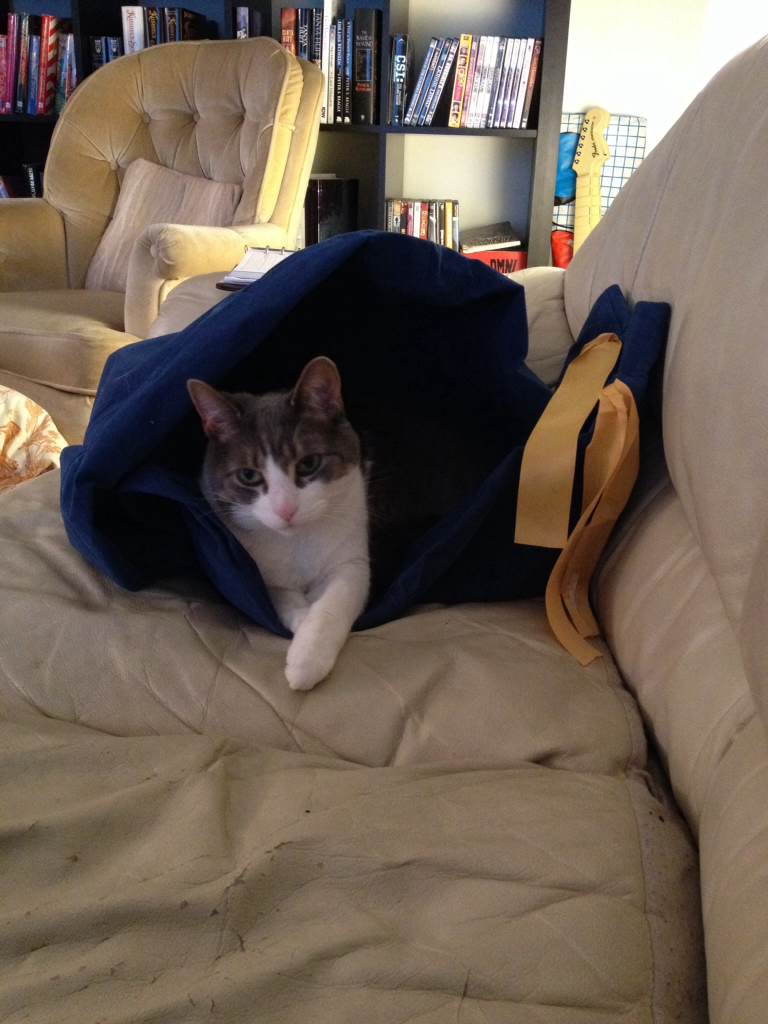 ---
Like an Animal contributor Vicka Corey sent us Ofeigur, who I'd rather pet than have to pronounce:
---
And finally from Like a Thorn contributor Sunny Moraine  we have one of her cats looking a little ambivalent about tummy rubs.
Sunny just published the third volume of their queer romance space opera trilogy, so check it out!
But that's not all! Since we started the event, a bunch of writers have gotten back to us with more pictures, so tune in tomorrow for day eight (or nine, if you count yesterday) of our Baker's Week.
And don't forget the caption contest! Propose captions for any of the Week of Fuzziness pictures to win our hyuuuge Shapeshifter Ebook Bundle.