What is it like to work for Circlet Press? Do you really want to know? Soon, you can live the fantasy! Today we're teasing our upcoming ebook anthology with a cover reveal blog tour and the announcement of a major giveaway.
Like A Circlet Editor: Erotic Fantasies of Our Offices— a playfully meta and sexy romp across the genres and tropes we all know and love. Click through to see the cover art for this uniquely Circlet title, find links to exclusive excerpts, and enter our giveaway!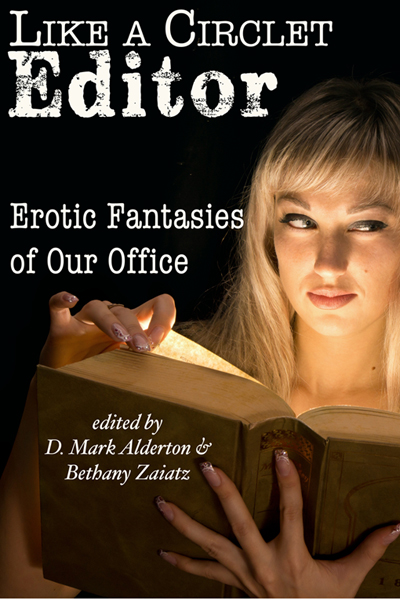 To celebrate the upcoming release of Like A Circlet Editor: Erotic Fantasies of Our Office, the following blogs are participating in the cover reveal as well! Each post has an exclusive excerpt from the anthology.
If you want to enjoy all the sexy meta fun before Like A Circlet Editor's official release, be sure to visit our cover reveal participants at:
If you would like to pre-order Like A Circlet Editor, you can do so now at Smashwords and Amazon.
You can also enter to win a FREE ebook edition of this upcoming release and a whopping TWENTY-FIVE other Circlet Press titles of your choice! Enter through the Rafflecopter giveaway below.